Pride on the Plaza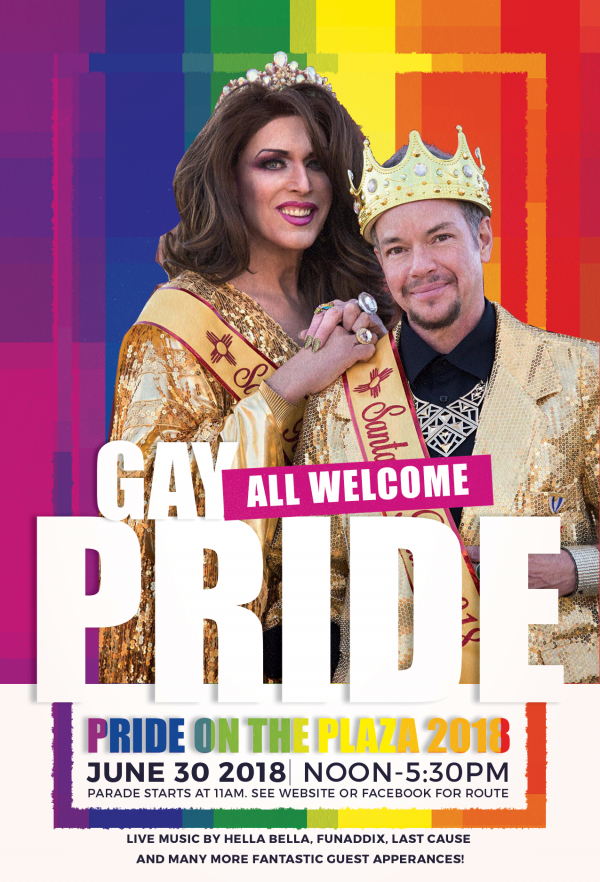 Pride on the Plaza 2018!!
Good day to you!!
MY name is Doug Nava and as the new President of The Human Rights Alliance/ Santa Fe Pride I am please to announce that we will be back on the plaza for this years celebration!!
I applaud all the wonderful work and dedication from the many wonderful people that were in charge of the HRA/Santa Fe Pride for the past few years and as sad as i was to see them go we the board that are still in place wish them love and blessings in their new ventures.
This year we are planning on three wonderful days of Pride here in the City Different with many wonderful and exciting events, such as Closet Ball 2018 on Friday June 29th, Pride on the Plaza to be held on June 30th 2018, and a great pool party at one of great sponsor Heritage Hotel, at the Lodge at Santa Fe, with many many more events to be added!!
So Please stay tuned and in the next few weeks all this great information will be available!!
Thank you all for your support, and i look forward to seeing you all for Santa Fe Pride 2018!!!
Sincerely,
Doug Nava, President