Changes to Pride this year!!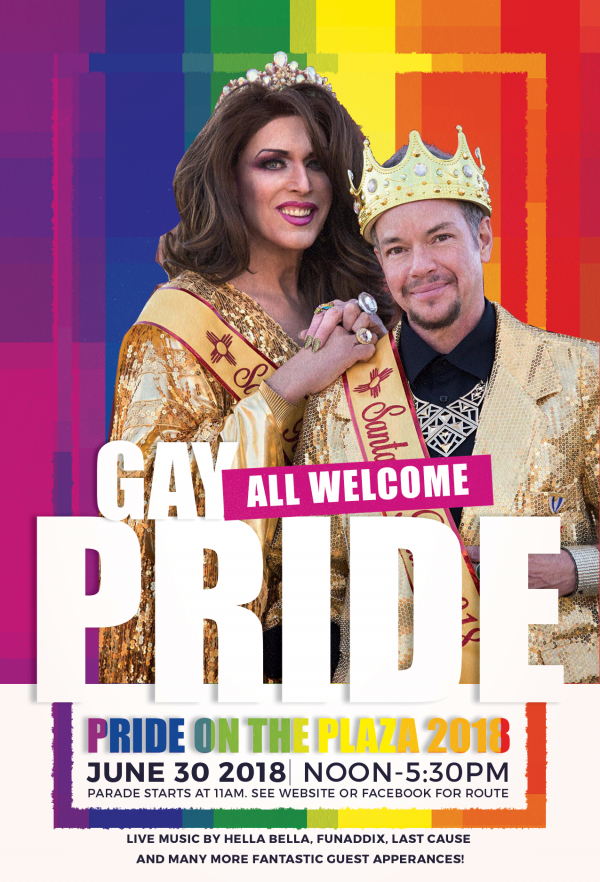 We're working hard to make Pride 2017 the most memorable yet, and there have been many logistical issues with holding it on the Plaza.
Events will be held over 4 days, starting with a film on Thursday, Sept. 14, a parade around the plaza followed by a dance party on the plaza Sept. 15, a festival at the Santa Fe Unversity of Art & Design on Saturday, and a brunch at Museum Hill Café on Sunday.
See the link to a PowerPoint presentation below for details on the new festival venue. We're looking forward to seeing everybody this year!